It's official, Rob Kardashian has lost his mind.
Once again, he has taken to social media to out his baby mamma, Black Chyna for being skanky, something everyone, including Robert, already knew.
It seems Rob and Chyna were back on the mend, when Ferrari's baby mamma reached out two weeks ago and told Rob that Chyna and Ferrari were hooking up.
Rob confronted both the accused who (shocker) denied the allegations.  This weekend though, Ferrari posted a photo of himself in Chyna and Rob's bed, the same one Rob says they made their baby in.  He was wearing Rob's Versace robe.
That's low.  Now, Rob has decided that the only way to solve his problems is to post Chyna's vagina (that's funny), boobs and phone number, along with a bunch of other crazy messages and texts and videos all over his Instgram.  Instagram continues to take the more graphic images down, but Rob continues to put them back up.  He also seems to be considering or already producing a sequel to Beyoncé's Lemonade.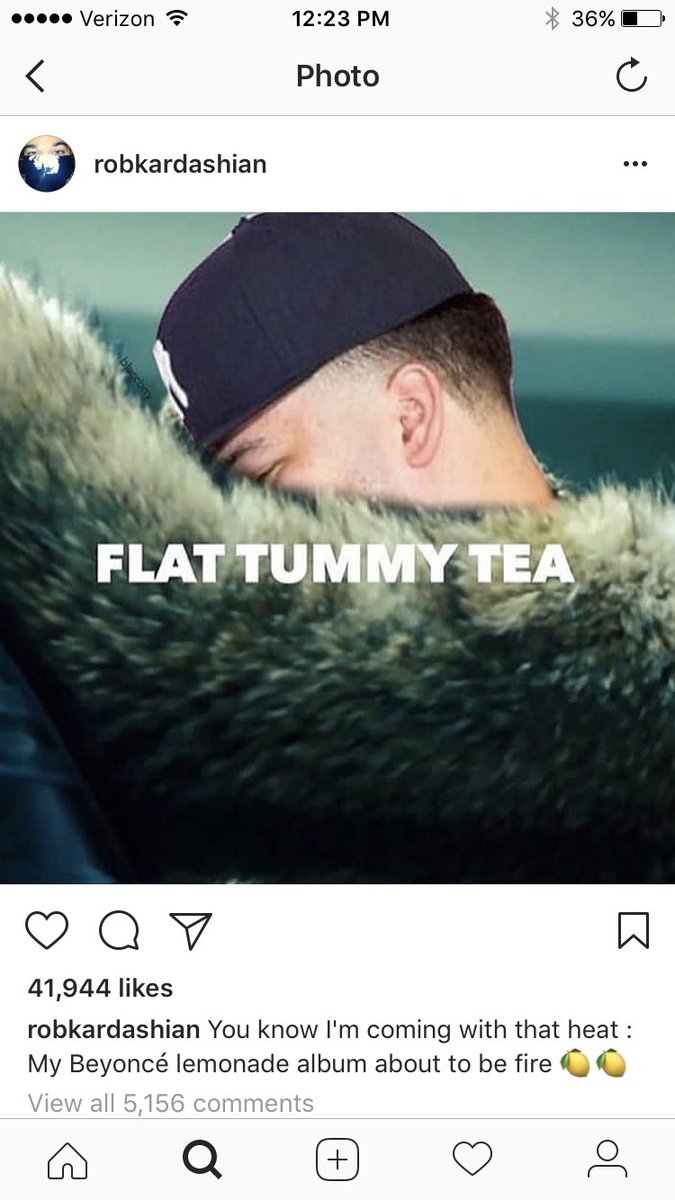 I would hope that Kanye would feature it on his new label.  Not sure if Rob has asked yet, but I'm sure….
Rob has also stated that Chyna did not lose her pregnancy weight naturally like she claims.  He paid 100k for her to have it all surgically fixed "as much as they could", says Rob.
He also said she is having "cocaine and X and E" delivered to the house, which is known as a party pack (Rob's words, not mine) along with 100 bottles of Moët rosé.  All of this was allegedly delivered yesterday.
And she only breast feed four weeks because she wanted alcohol so badly.
Yeah, cant's judge her for that one.
All this, on top of the fact that she's had sex with eight different men this month. That's including Robert and Ferrari….girl, that's a bit excessive.
Luckily, Rob has learned something from this ordeal and will be going to get tested.  It'll be interesting to see how the Kardashian's are weaving the newest drama into their story line.  You know Momager Kris is seeing dollar signs and is probably calling Ryan Seacrest as we speak.
Now, you might be wondering how Chyna will respond, and luckily TMZ has you covered there.  Chyna could sue Rob for "revenge porn" and emotional distress after he posted the pictures of Chyna's Vagina (I chuckled again after I wrote that) which would make sense in my opinion.  Unfortunately for Chyna and her Vygina, she probably can't sue because she "liked" the photos.
WHAT. AN. IDIOT.
Who knows where this story will go in the next few hours, Rob seems to have slowed down, but never count him out.  It also will be interesting to see if they are back together in two weeks, as is the norm for these two.  I feel like this could be the final straw…I'm not going to hold my breath.